Name & Rank:
Private Alfred Thomas
Regimental Number
G/2458
Birth date & Location
Alfred was born in London, England, April 20th, 1896. He was baptized on May 10, 1896 at St. Paul's of Covent Garden.
Parents
Alfred's parents were Frederick George and Marianne Thomas.
Family Profile
In Alfred's commonwealth war graves commission citation, he was listed as the brother of F. Thomas, of 45 Finchley Road, Walworth, London.
Service Profile
Alfred Thomas enlisted in the 8th Queen's Royal West Surrey Regiment for a term of three years on September 24th, 1916. At some point before his death, he was assigned to the 72nd Trench Mortar Battery.
Trench mortar batteries were created by the British Army in the spring of 1916 and attached to infantry divisions at the Brigade level. Men like Alfred were drawn from each battalion of the brigade for service in Trench mortar battalions. Men retained their unit affiliation, despite service in the battery, and they retained their cap badges and regimental symbols and insignia. For this reason, Alfred was still listed as a private on the rolls of the 8th Queen's Royal West Surrey Regiment. To read more about the 72nd Trench Mortar Battery, read Beastly Bombs.
Death date & Location
Alfred Thomas died on November 26, 1916, in Philosophe, France. Every day from November 25th to November 30th, carrying parties were assigned from the 8th Queen's to bring ammunition to the 72nd T.M.B. and the attached Y/40th heavy trench mortar battalion. The continual resupply of the batteries indicates they were engaged in counter-battery operations against German mortar units in the Loos salient. Alfred Thomas was likely killed during one of these duels. The operations that Alfred was killed in were so routine, that Jack noted in a letter to his mother on January 6th, 1916, "The Bosch is quiet & done nothing out of the ordinary for a long time."
Alfred's family asked that his grave be emblazoned with the phrase: "He Died That We May Live." The practice of carving personal epitaphs into headstones was a service offered to the families of fallen commonwealth servicemen to give their fallen individual an element of individuality in an otherwise uniform system of burial and memorialization meant to democratize service and sacrifice in the First World War. Although we cannot comprehend what Alfred's death meant to his brother, the epitaph he chose painfully hints at the meaning of his sacrifice.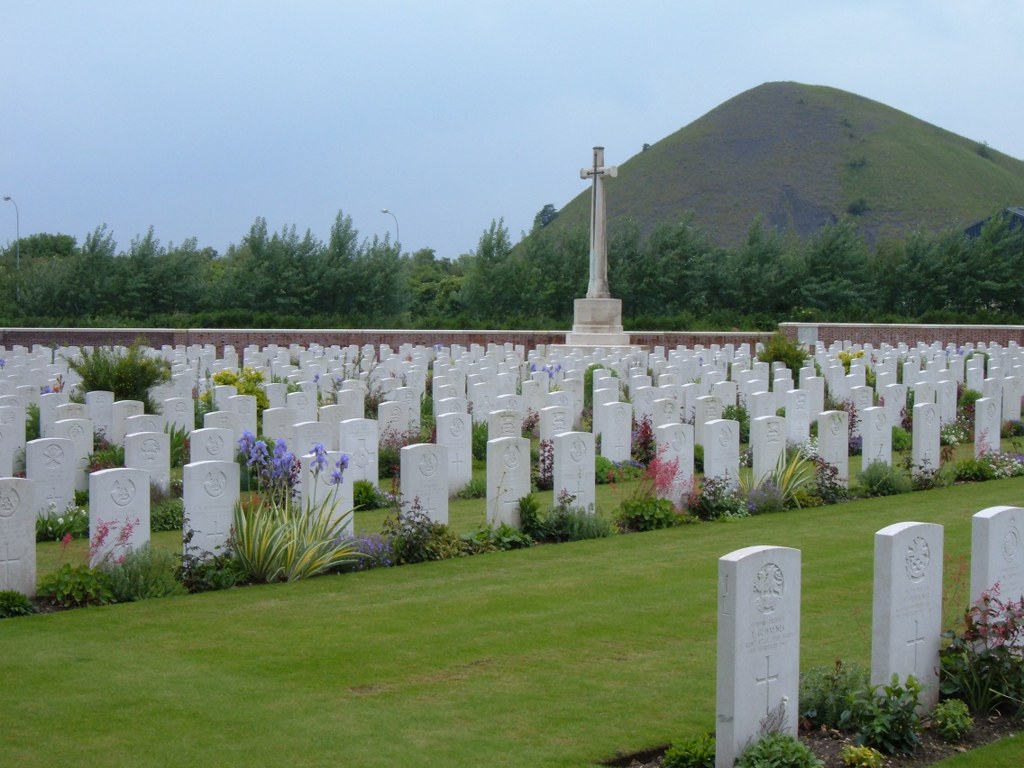 Links to OA records accessed
"Alfred Thomas" Queen's Royal West Surrey Regiment. Medal Roll Index Cards. Western Front Association. Fold3. Link.
"Alfred Thomas." City of Westminster Archives Centre; London, England; Westminster Church of England Parish Registers; Reference: STP/PR/1/9 Link.
Letter from Jack Peirs to Mother. January 6, 1916. The First World War Letters of H.J.C. Pers. Letters. Link.
"November 1916." War Diary of the 8th (Service) Battalion Queen's (Royal West) Surrey Regiment. First World War Diaries. Queen's Royal West Surrey Regiment Website. Link.
Queen's Royal West Surrey Regiment Rough Register of Recruits 1914-1917. Volume 2: M-V, 162. Surrey Heritage Center. Link.